We're famous for our potatoes, but we also have other ways to help you enjoy a healthy lifestyle and nutritious meals.
INTRODUCING THE LATEST ADDITION TO OUR FAMILY – SALSIFY
It's not a potato but it's just as versatile and just as tasty. Salsify is a root vegetable found all over Europe and is a favourite of chefs and foodies in the UK. It can be difficult to get the root out of the ground in one piece, but when you do the rewards are worth the effort.
SALSIFY – ONE OF NATURE'S MOST VERSATILE AND TASTY ROOT VEGETABLES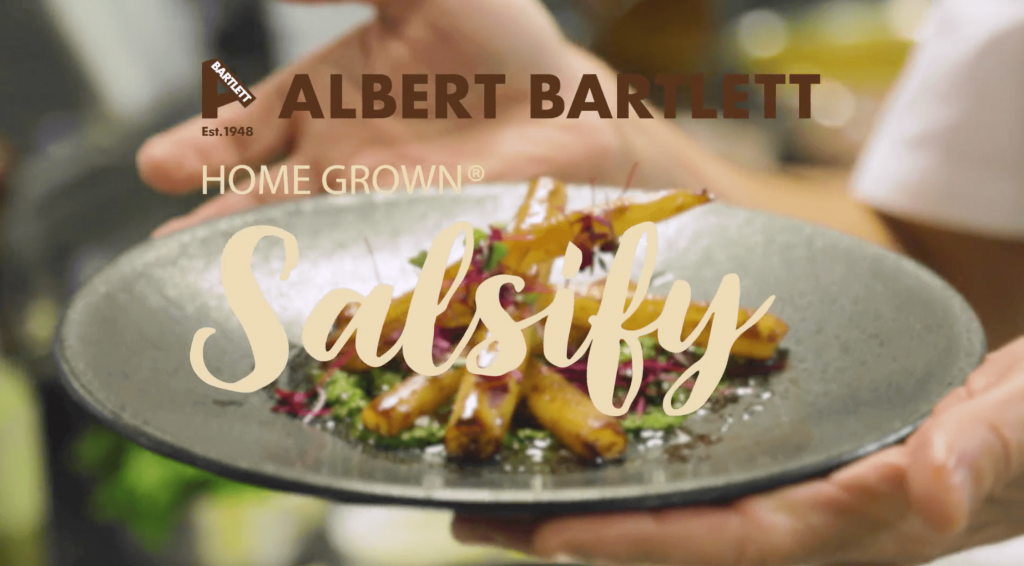 Wash it carefully and peel away the light tan skin to reveal the white flesh of the root. Then boil it, roast it with spices, bake it, sauté it or even eat it raw in a coleslaw – whichever way you try it, salsify is truly delicious.
It has a delicate flavour like a mild artichoke, perhaps with a trace of liquorice. See what you think when you try it. It's low in calories and a good source of fibre, so it's another healthy option to include with your meals.

And you don't have to choose between your favourite Albert Bartlett potatoes and salsify! This unique vegetable is delicious mashed with potatoes. You can also chop it up and mix it into a stew, roast it with herbs to get your guests talking or sauté it alongside fresh fish. For salsify recipes click here